In this exercise, please make a new WordPress installation in MAMP and install the following plugins:
Contact Form 7
Polylang
MetaSlider
YARPP (Yet Another Related Posts Plugin)
TablePress
VideoThumbnails
MetaSlider
Contact Form 7
Make a page called Contact and put in it a Contact Form 7 form with the following features:
The form is put into DEMO MODE (so you're not actually sending mail)
Name and email address are required
A subject field
A comments field
A drop down menu allows the user to choose from 5 different people the form will go to.
A quiz field (in place of a captcha) with one of four questions that load randomly and are easy to answer
When the form is submitted, make the "success" message at the bottom of the form say Thanks for your comments. We'll get back to you as soon as possible.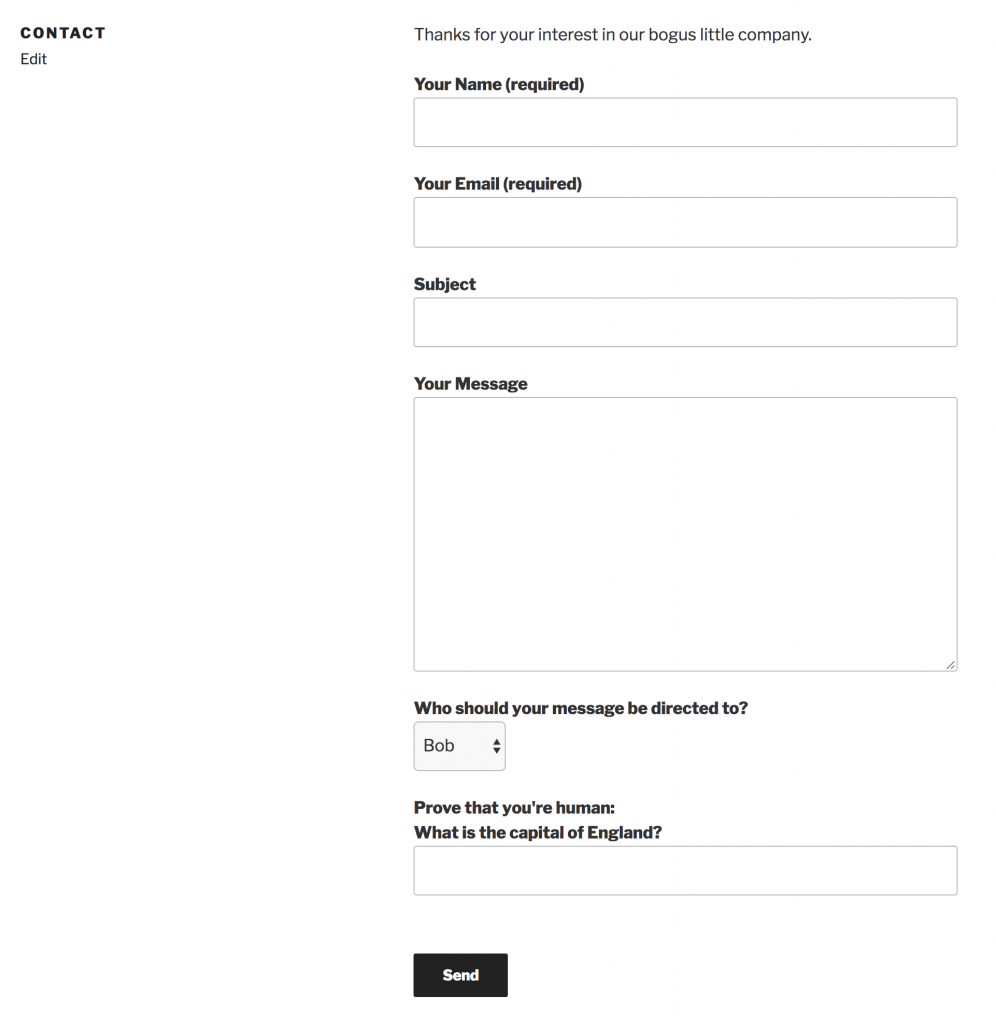 Polylang
With the polylang plugin installed, set your site name and description in English, French, and another language of your choice.
Feel free to use Google translate if you don't know French, or another language.
Now make one short page. Set it as the home page of the site.
Into that home page, copy the English title and text of the article found on the following page: Godin Fifth Avenue LTD. Paste it into your article without formatting (the second row of the toolbar icons of the edit window has a button to remove formatting of text when pasting).
Now add the French translation of the title and article from this page: Godin Fifth Avenue LTD (fr)
Translate it into your "third" language. If you only know English, use Google Translate and get a machine translation of the text and the title.
Figure out how to add Langara Switching to your Main Menu. Then remove it from the Main Menu, and do it as a Widget instead—with flags!
Make sure that when you switch languages, your site title and description change too.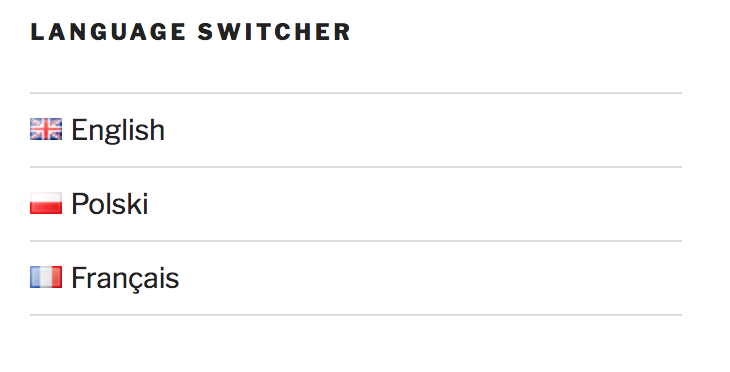 Finally, make sure that whatever language the user is in, the main menu will show a link to the Home page and to each of the geographic categories imported with your data.
Yet Another Related Posts Plugin (YARPP)
Download this WordPress site backup and import it into your test site. Choose IMPORT MEDIA in the process. Assign all posts to yourself. Delete the post with CONTACT in the title.
Use YARPP to add a YOU MIGHT ALSO LIKE section after each post.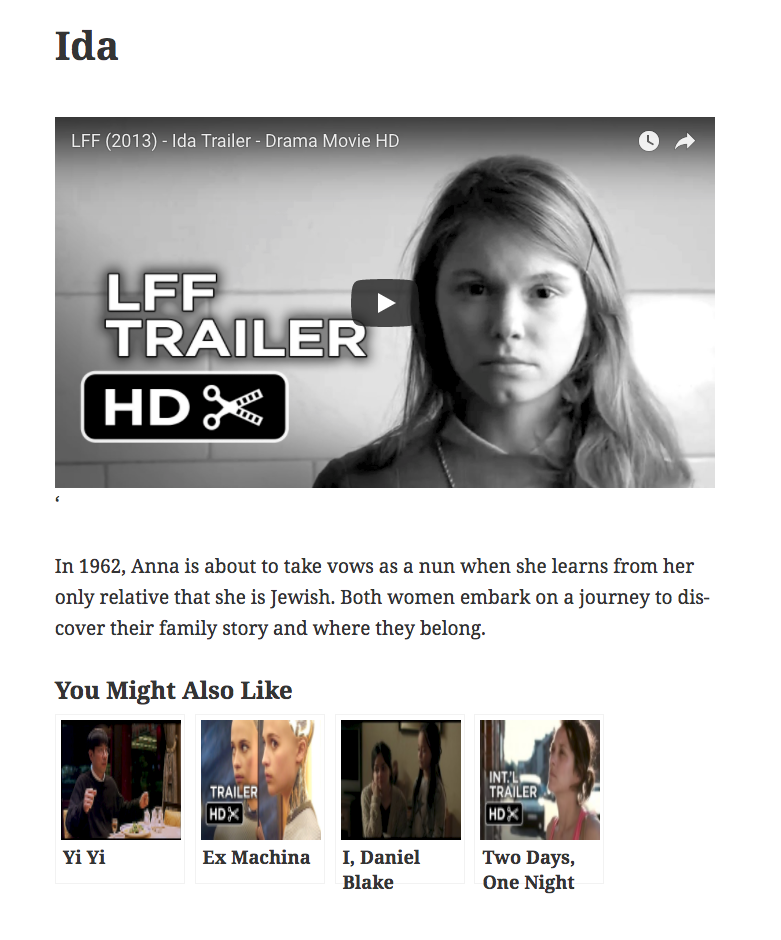 The other plugins: I'm running to class now, so I will continue the exercise later.